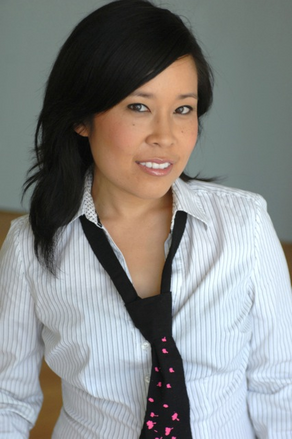 Stephanie Ru-Phan Sheh (born April 10, 1977), who also goes by the alias Jennifer Sekiguchi, is an American voice actress, ADR writer, director, singer and producer.[3] She has worked for several major companies, including Cartoon Network and Sony.[citation needed] She is often involved with doing voice over work in anime, original animation, video games, dubbing, commercials, and TV shows. Her notable voice roles include Orihime Inoue in Bleach, Hinata Hyuga in Naruto, Eureka in Eureka Seven, and Mikuru Asahina in The Melancholy of Haruhi Suzumiya.[3] In 2014, she became the voice of Usagi Tsukino, the title character in the Viz Media dub of Sailor Moon.
She voiced Akira Kogami in Lucky Star.
Ad blocker interference detected!
Wikia is a free-to-use site that makes money from advertising. We have a modified experience for viewers using ad blockers

Wikia is not accessible if you've made further modifications. Remove the custom ad blocker rule(s) and the page will load as expected.